This is the library guide to the common reading. Here you will find information about Virginia Woolf: her life, her work, and the scholarly conversation surrounding A Room of One's Own.
Call us: (315) 445-4330
An available librarian will take your call. See the Library's hours of service or contact a subject librarian directly.

Text us: (315) 510-4342
Texts received in the evening may not be answered immediately.

Live Help 24/7
This service is staffed by a consortium of Jesuit college libraries. Your question may be answered by another library.

Find Us
Call or email a subject librarian.
A Room of One's Own.
by Virginia Woolf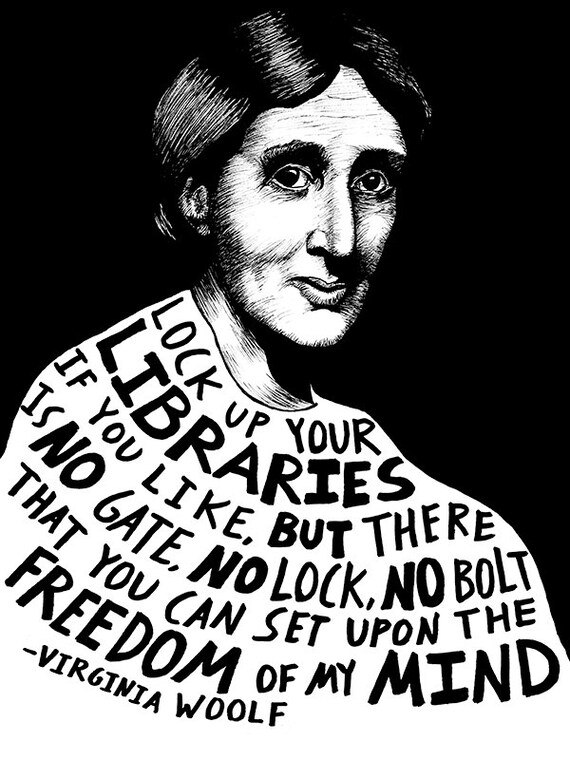 Print by Ryan Sheffield, available here.
Read "A Room of One's Own" Online
A Room of One's Own was first published in 1929. Here you can read it online for free.
First Edition cover by Vanessa Bell